Crane Theory Jazz Fusion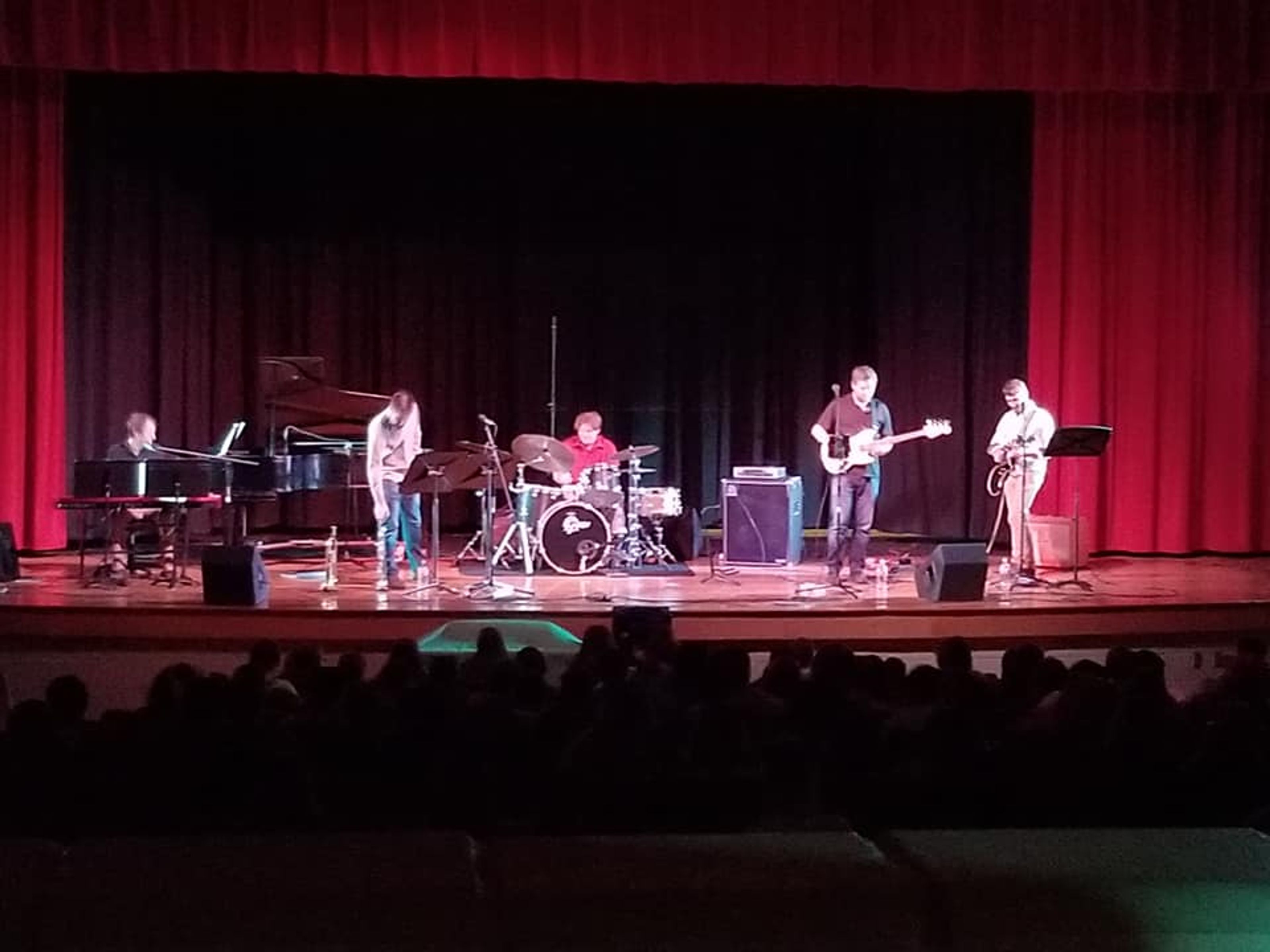 CRANE THEORY IS…
a project conceived by Lucas Kellison (bassist/producer/engineer) and composer David Von Kampen. Having worked together in various capacities, Kellison proposed he and Von Kampen work together as co-pilots in a bit of a neo-nostalgic homage to the jazz fusion golden age. DVK graciously agreed, and work on their debut album Migration began.
By enlisting the help of drummer Harrison ElDorado, trumpeter Jesse McBee, guitarist Dan Beard, and keyboardist Jack Rodenburg, Crane Theory is excited to debut Volume 1: Migration–a high quality listening experience for captive audiences in the performing arts–in addition to spreading the word to people of all ages about jazz fusion's current and historical significance via their interactive educational workshops.
David Boye
David Boye is a musician, composer and National Park Artist In Residence who creates instrumental guitar music inspired by the infinite vistas and wonders of the natural world. His music incorporates recordings of found sounds from National Parks sampled on his travels throughout the United States. He tours annually in National Parklands presenting this music in a unique and uplifting program that evokes the mystery, magnificence and infinite allure of the wild beauty of the wilderness of the west.
17th Avenue Allstars
The 17th Avenue Allstars are Colorado's premier a cappella performance; a group of passionate musicians celebrating the 31st year of the Allstars' legacy. With a fresh perspective and new talent, the Allstars bring their multifaceted, musically rich, and endlessly entertaining show to venues in Colorado and nationwide – in addition to private, corporate, and family-friendly events.
The Allstars show is led by the incredible vocal stylings of Claudia McCarthy, Tristan Anderson, Alissa Kotranza, and Lily Timmons, driven by our rhythm section – Grant Hamilton and vocal percussionist Paul Lannon, and features choreography and a wide variety of songs and medleys.
BJ Jamison
Guitarist B.J. Jamison is from the Sandhills of southwest Cherry County where he graduated from Hyannis High School just this year. B.J. began experimenting with an electric guitar when he was 13, and taught himself how to play mostly by ear. It wasn't long before he bought his own electric guitar and his desire to learn intensified. B.J. entered a talent show when he was 14, playing and singing Johnny Cash's "Folsom Prison Blues." He is a huge Johnny Cash fan and tends to lean toward traditional country music when he looks for new songs to learn. Brett Burress gave B.J. his first opportunity to play with a band last year when the Cobb Family Band was playing at the Cherry County Fair. A few weeks later Brett invited him to play and sing with the Twin River Band in Cody, and he's been with them ever since. Brett and B.J. soon started having practice sessions and Brett continues to help B.J. develop his guitar skills, along with the other band members and the Cobb family.
B.J. also enjoys working on challenging projects, including building his own electric guitar, "one piece at a time".  Besides electric guitar, B.J. has also learned to play bass guitar, and is experimenting with the fiddle. His interests also include recording and writing songs, and he hopes to someday be a well-known musician. He has performed all around Nebraska and adjacent states and also in Nashville, Tennessee and most recently he opened for Ian Munsick at the O'Neill Summerfest.